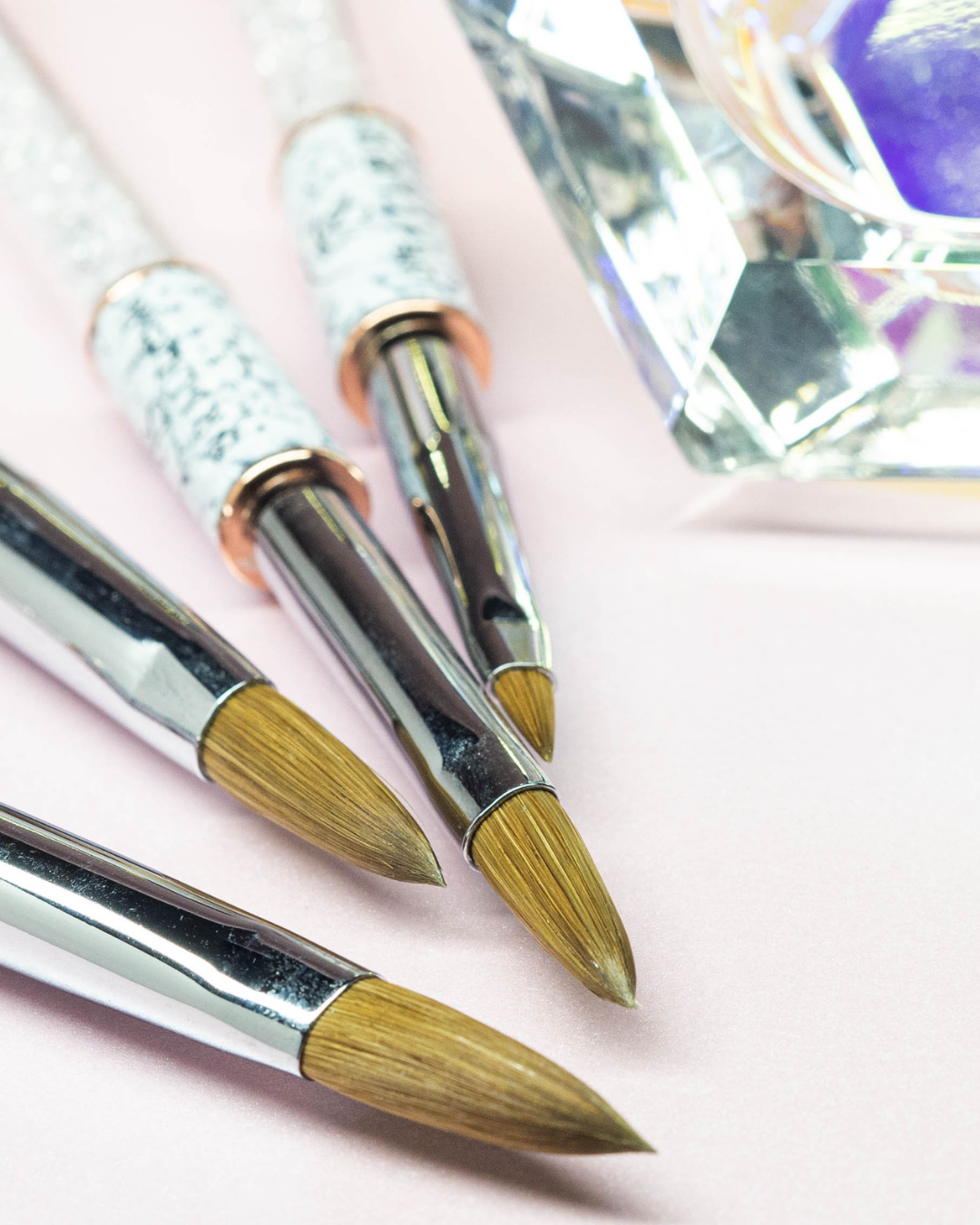 Description: Our Pure Kolinsky brush provides great liquid retention and provides easy acrylic powder pickup. This brush uses high quality Kolinsky hair; making this brush durable and long lasting.

PURE Kolinsky Brush - #10, 4, 12, 14
Brush: Kolinsky Hair
Note: Product image is a swatch. Product image may differ from the actual color due to the screen you are viewing our web site on. Dye lots may cause color variation.
Offered by Briller Nail System