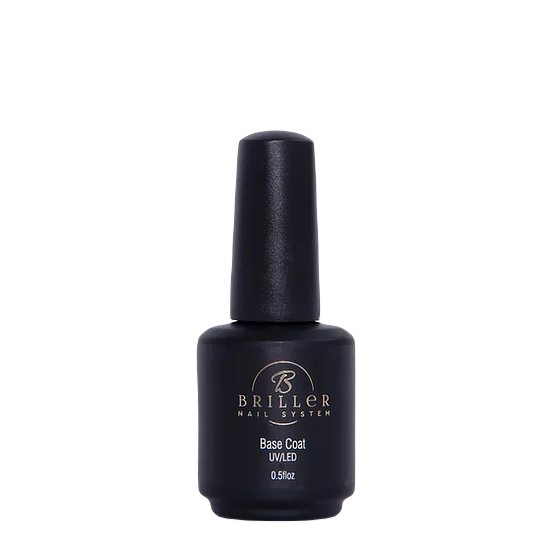 Want your gel manicure to last longer? You need to promote proper adhesion with a Base Coat - more specifically, our Gel Polish Base Coat. Not to brag, but it's the best base polish available and it's a must for chip-free 14 day color wear! It also protects the natural nail at the same time. We call that a win-win.

Directions for Use: Apply a thin coat, sparingly, to a clean lightly buffed nail plate. Apply with a firm force, dragging the brush against the nail plate, and then lightly stroke over to even out the application from cuticle to free edge. Cure. Once cured, remove the tacky layer with a clean gel brush. DO NOT USE cleanser; dry wipe the surface to remove the shiny, slick inhibition layer. This will help the gel color apply smooth and thinner.

HOW TO STORE: Store in a cool dark environment away from heat, and light.

HOW TO REMOVE: Remove V Gel Color by using a 150-grit file or e-file to break through the top coat to expose the V Gel Color. Then soak off remaining color with acetone-based remover in a bowl or with cotton, and foil wraps for 10-15 minutes until the product is easily dissolved or scraped away with an orangewood stick.
Base Coat is a gel that applies to the natural nail to protect it from coloring when applying Briller™ Gel Polish, which is a highly pigmented and super shiny gel polish.
✔️Features: 
 
✅Glossy Finish Lasts 30 Days+
✅Cure Time: 30-60 seconds
✅Scratch & Stain-Resistant
✅Size: 15ML  (0.5 Ounce)