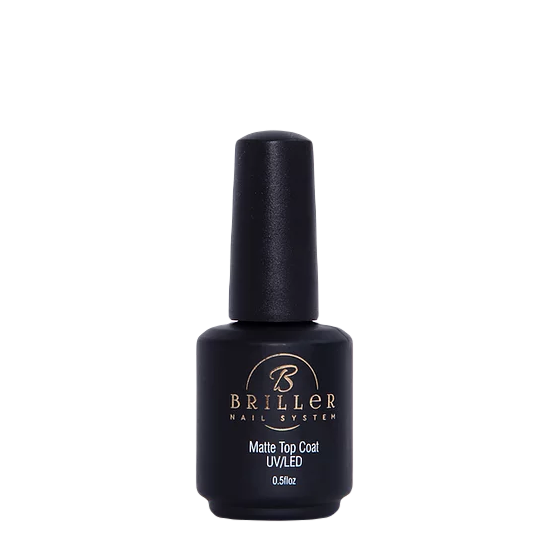 Gel Polish - Matte Top Coat
Shimmer Matte is a UV/LED top-coat that converts the super shiny finish of Briller™ Gel Polish to an elegant and stylish matte finish, and also protects the gel coat from breaking or chipping.
Cure Time: 30 - 60 Seconds (LED) / 60 - 120 Seconds (UV)

Size: 15ML (0.5 Ounce)
Note: Product image is a swatch. Product image may differ from the actual color due to the screen you are viewing our web site on. Dye lots may cause color variation.
Offered by Briller Nail System