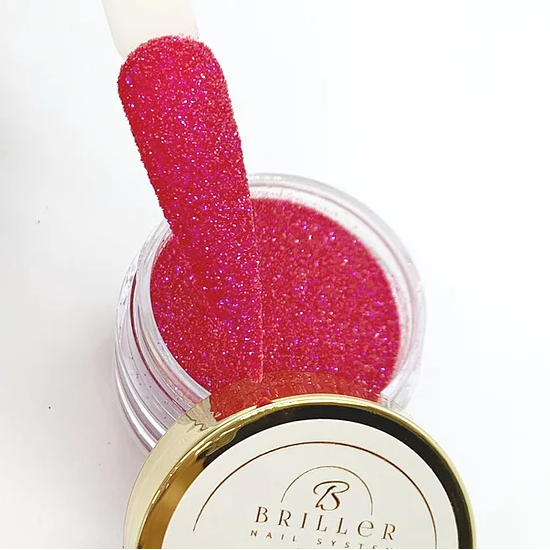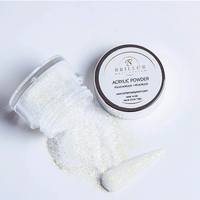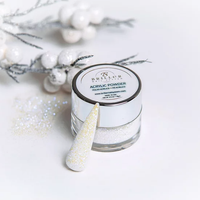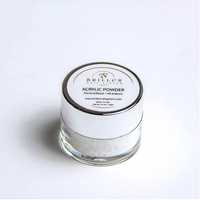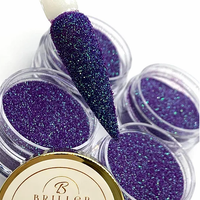 Acrylic Glitter Powder - Sugar Effect Powder
New acrylic powder by Briller Nail System.This acrylic is excellent for nail art and encapsulated designs. 
✔️Features:

✅LONG LASTING - Briller's acrylic powder for nails has excellent coverage and texture; It is uplift resistant and waterproof; Its smooth, bubble-free finish lasts longer.

✅SAFE: Briller's acrylic nail color powder for women and girls is safe for nails and skin; Does not contain MMA, nor harsh chemicals; Safe application without UV lamp to cure nails.

✅MADE IN THE USA - 100% guaranteed authentic brand; You can confidently shop your Briller Acrylic Powder collection; Innovation, Prestige and Quality

✅GOOD VARIETY: Acrylic Color Powder Collections contain 6-12 amazing Briller colors to suit a variety of moods and designs!
Size: 1.5 Oz
Note: Product image is a swatch. Product image may differ from the actual color due to the screen you are viewing our web site on. Dye lots may cause color variation.
Offered by Briller Nail System