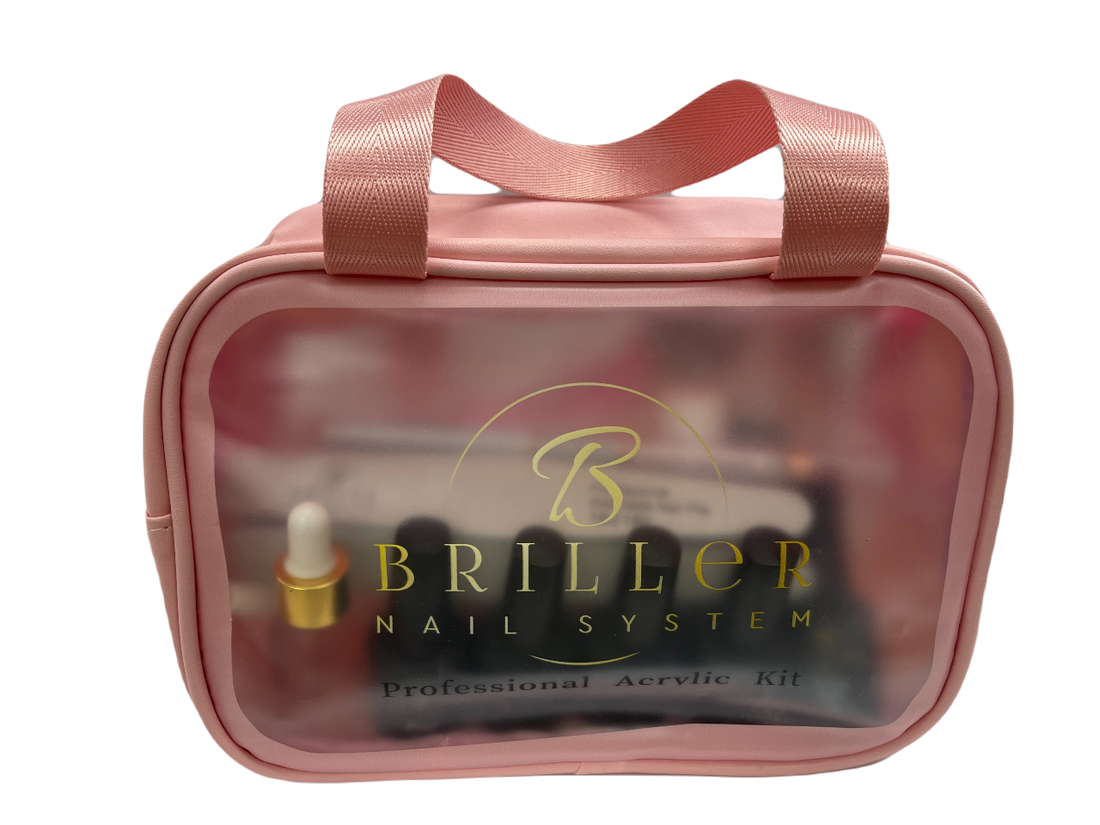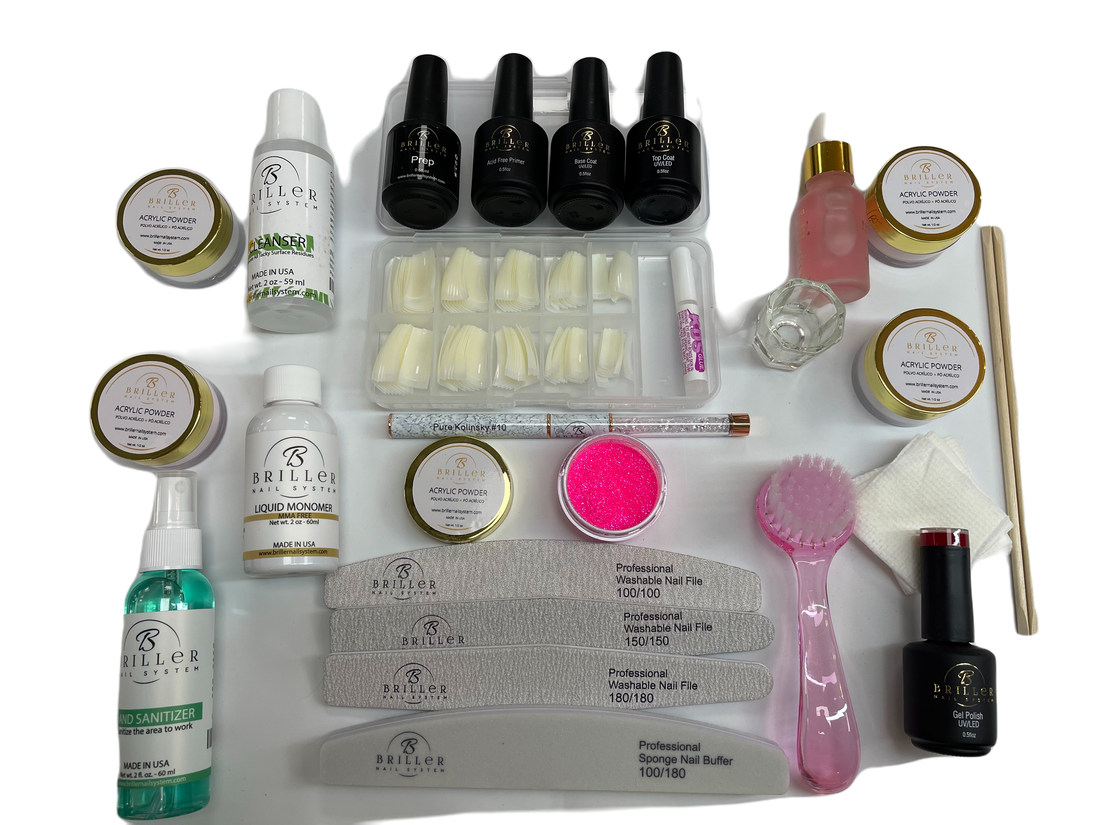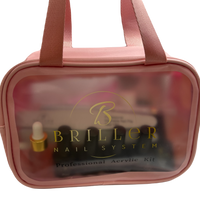 Briller Professional Acrylic Kit
Briller's Professional Acrylic Kit has much more than you need.
Acrylic Powder 1/2 oz (6 PCS)
Gel Cleanser 2 oz
Liquid Monomer 2 oz - 60ml
Hand Sanitizer 2 oz - 60ml
Nail Prep 1/2 oz
UV Base 1/2 oz
UV Top Coat 1/2 oz
Gel Polish 1/2 oz
Acid Free Primer 1/2 oz
Nail glu 3gr
Professional brush #10
Nail File #100
Nail File #150
Nail File #180
Nail Buffer # 100/180
Cuticle oil 1/2 oz
Nail Wipes
Nail Tips (100 Tips)
Brush
Dappen Dish
Pusher
Note: Product image is a swatch. Product image may differ from the actual color due to the screen you are viewing our web site on. Dye lots may cause color variation.
Offered by Briller Nail System