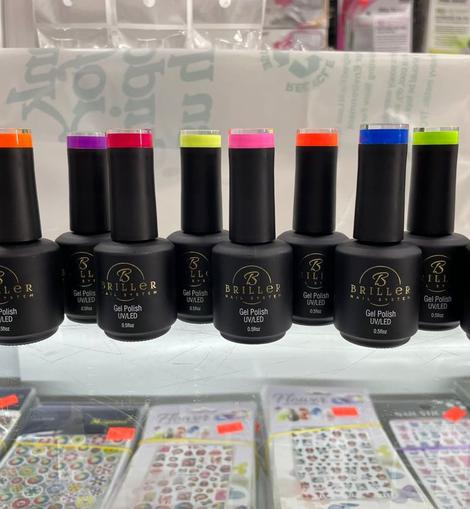 Summer Collection (10PCS)
*Summer Collection Gel Nails lasts for 14 days when used correctly. Highly pigmented color. Our gel polish color helps protect the natural nail from everyday use.
This is a collection of 10 colors of 1/4 oz each.

Directions for Use: Apply Gel Polish Colour with 1 - 2 coats to an already prepped nail with cured base coat.
Cure Time: 30 - 60 Seconds (LED) / 60 - 120 Seconds (UV)

Size: 15ML (0.5 Ounce)
Note: Product image is a swatch. Product image may differ from the actual color due to the screen you are viewing our web site on. Dye lots may cause color variation.
Offered by Briller Nail System